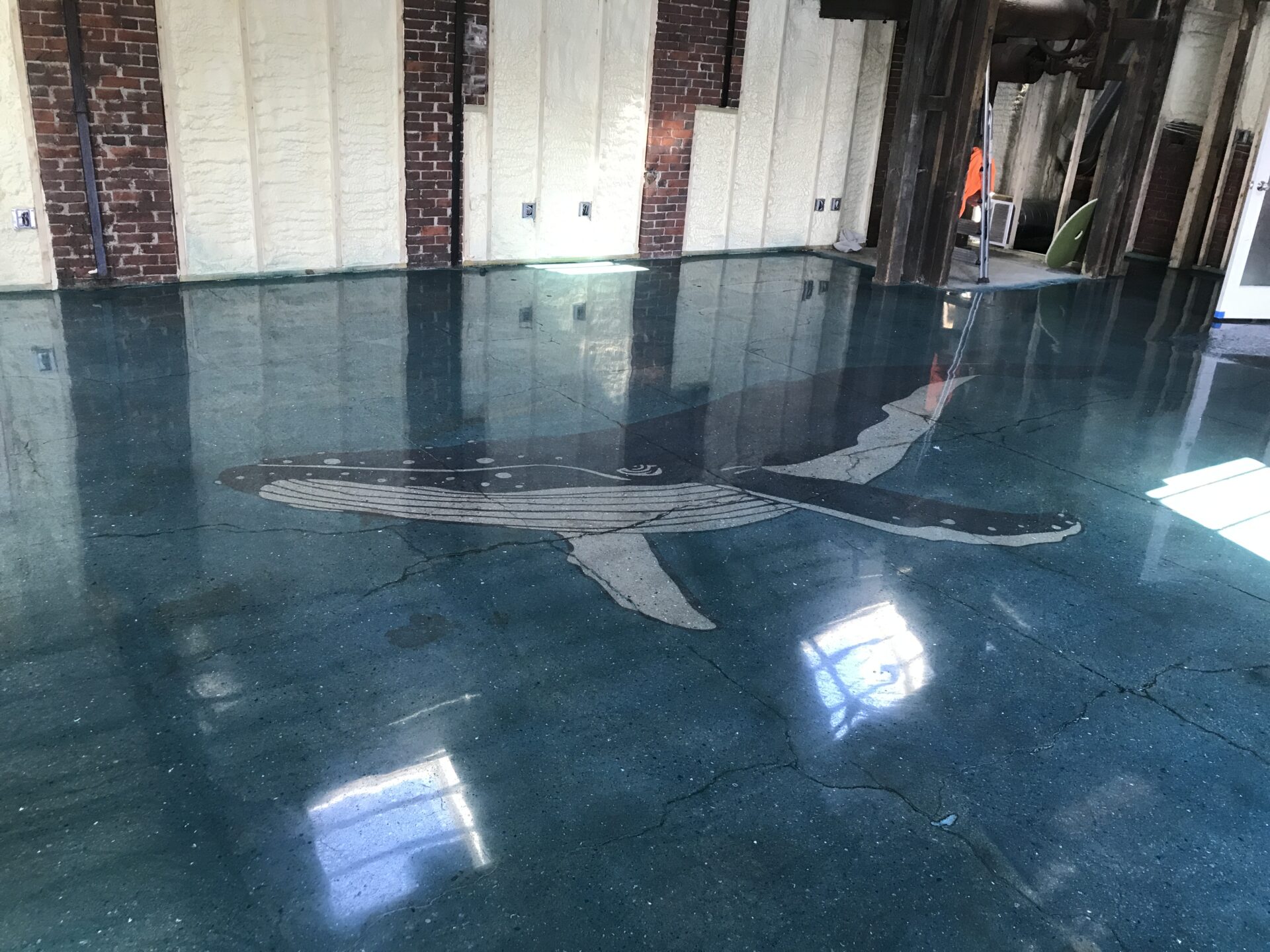 Concrete Décor Magazine
Reliance Concrete Polishing was recently featured in an article in "Concrete Decor - The world's foremost magazine on decorative concrete." In the leading caption under the article's main image, Stacey Enesey Klemenc writes: "When Ocean Alliance reached out to Reliance Concrete Polishing for a quote to refurbish floors, the whale conservation organization didn't get an estimate. Instead, Reliance donated its services and suggested that the alliance work with Floormaps to include custom stencils of whales on the soon-to-be polished concrete floors."

Read more of the article on the ConcreteDecor website here
Ocean Alliance is a whale conservation non-profit based in Gloucester, Massachusetts. Reliance Concrete Polishing teamed up with this amazing organization as part of the restoration of their new headquarters - the iconic 150-year-old Tarr and Wesson Paint Manufactory. Our skilled technicians along with the artistic crew from FloorMaps not only restored 143-year-old concrete floors but also created two beautiful whale murals that create a breathtaking environment for this dedicated team of volunteers and their guests. The project included concrete repair, polishing, and staining. We encourage you to check out the time-lapse video of the project here. Here And read the full case study for more details.
Ocean Alliance, based in Gloucester, Massachusetts, has a new home and it's a New England landmark. The Tarr and Wonson Paint Manufactory has stood strong and proud for more than 150 years. Through a grant provided to the Ocean Alliance team, the site was purchased and is being restored to serve as the organization's home base....The team at Ocean Alliance discovered the services of Reliance Concrete Polishing to not only revitalize the concrete floors, but also create beautiful murals of a humpback whale and a right whale mother and her calf. We encourage you to check out the time-lapse video of the project here.  And read the full case study for more details.
The Sig Sauer Academy located in Epping, New Hampshire continues to impress law enforcement, military, and civilian audiences with its top-notch trainers, relevant training courses, and amazing facilities. The new indoor pistol and rifle range needed a powerful image and impressive finish to meet the standards of this world-renowned facility. Enter the Reliance Concrete Polishing team.
Click Here to read more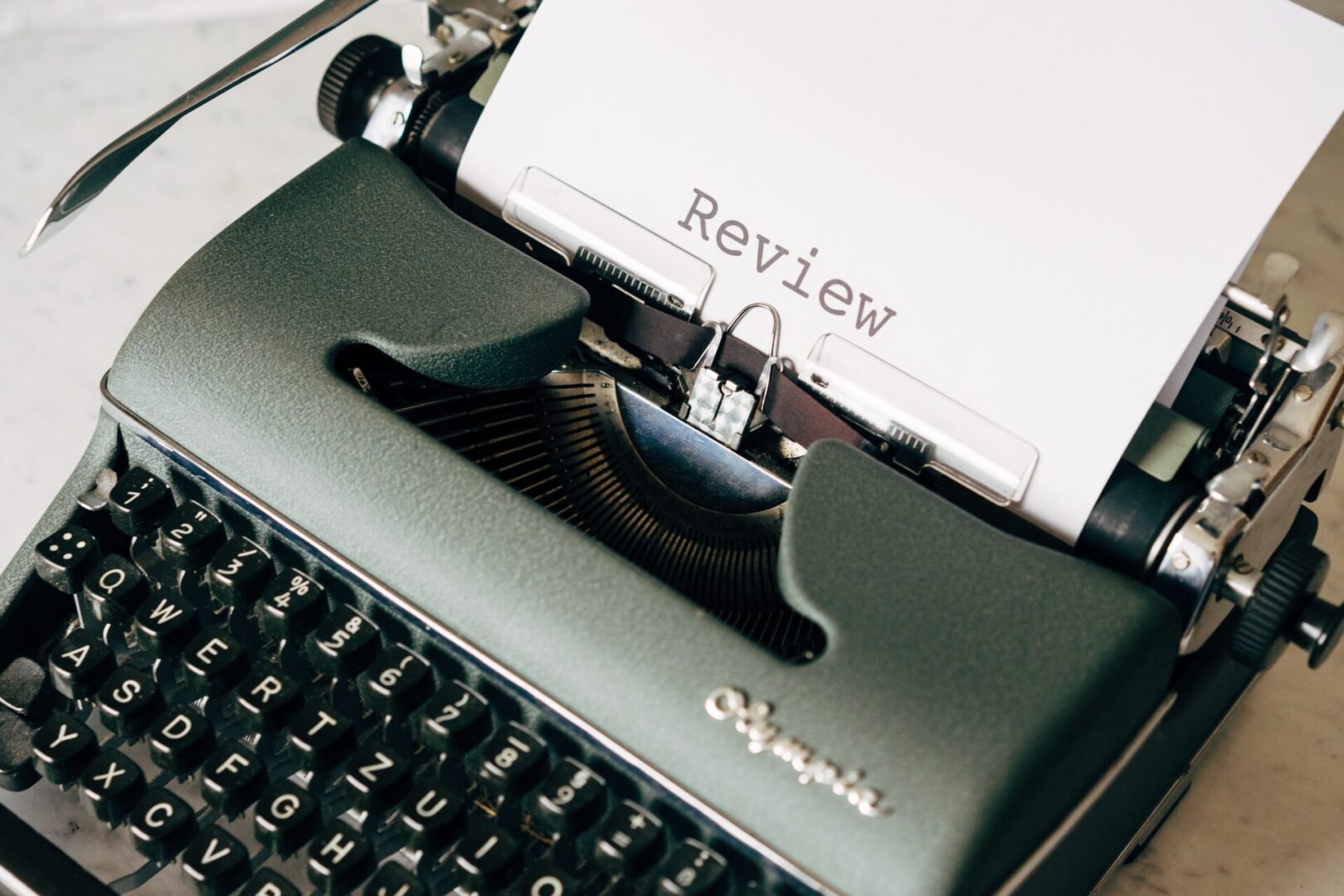 People are talking
"Brent and his team came to Tennessee... It was a tough project ...so grateful for the depth of experience and skill, given the poor conditions of the existing concrete... Definitely recommend!!" Jeremy Snow
"Brent and his team at Reliance Concrete are fantastic…. worked with me every step of the way to get the color for my concrete floor just right... went through great lengths to make sure I was entirely satisfied... floor looks absolutely stunning" - Eric Love
"Reliance did a fantastic job polishing our concrete basement floor... very experienced, skilled, punctual, friendly, respectful and took great pride in their work… surpassed our expectations! Highly recommend!" - Ben Mayes
"Reliance did an amazing job restoring our 150-year-old concrete floors. ...a custom design …. professional, considerate, tidy, and friendly…." - Alicia - Ocean Alliance.
We're Here To Help You Succeed
Ready to find out more? Get started today!
At Reliance Concrete Polishing, making your floors beautiful and durable is our specialty. Whether you need a surface ground down, a floor polished, or flooring removed, our talented staff possesses the knowledge and skills to complete your project.
Phone: 603-502-7742
Email: [email protected]
Reliance Concrete Polishing specializes in polished concrete, concrete surface prep, and flooring removal. We are known for high ethical standards, integrity, and trust. Our trained craftsmen are committed to delivering superior quality products and services that consistently exceed our customers' expectations. We can provide the durable, low-maintenance, and cost-effective product that will work for you.