Concrete Polishing For Warehouses & Distribution Centers
Polished concrete floors have become increasingly popular in many warehouse settings due to their low-maintenance requirements and visual appeal. The smooth finish reduces dust accumulation and the ease of cleaning while creating a visually pleasing space. If you want to boost the durability of your business floors while giving them a stylish appearance, contact the experts at Reliance Concrete Polishing! We're a reputable company that offers concrete polishing services in Massachusetts.
We understand the importance of having a flooring material that is both practical and visually appealing. That is why we strive to help warehouses and distribution centers in the area get the most out of their concrete floors. You deserve a floor that is both beautiful and easy to maintain without worrying about poor-quality results or scams. Avoid traditional floors' constant and costly upkeep with our professional concrete polishing and grinding services.
What To Expect From Experts Like Us?
At Reliance Concrete Polishing, we utilize a cutting-edge grinding and polishing process to turn rough concrete into smooth, glossy flooring. Using state-of-the-art diamond grinding equipment, we can provide your floors with unparalleled smoothness. Not only will this give them a glossy finish, but it will also make them stronger and more resistant to impact. 
Our concrete polishing services can also improve the safety of your warehouse floors. Our process increases slip resistance, reducing the risk of accidental slips and falls for employees or clients. And since our diamond grinding equipment is designed to remove any imperfections in the flooring, you won't have to worry about uneven surfaces.
Why You Should Work With Professionals Like Reliance Concrete Polishing
We have completed large-scale projects for multiple warehouses and distribution centers, transforming them into efficient storage solutions. We understand the vitality of providing quality results promptly at a cost-effective price. Our team is experienced in working with various types of surfaces, including concrete, marble, stone, and wood.
We're fully committed to delivering high-quality results and exceeding customer expectations. Our experienced crew will help you select the best concrete polishing solution to meet your needs while combining superior technology with our experience to create a stunning finish. Plus, we service the areas of Peabody, Lpswich, and Salem, MA, so you can be sure that our expertise is just around the corner.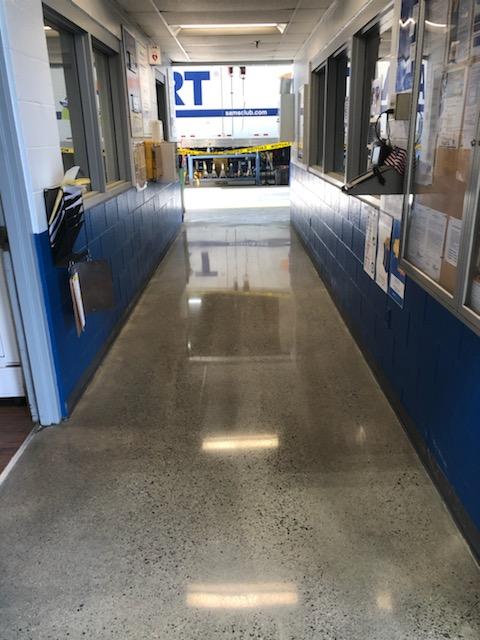 Get Your Concrete Floors Polished Today!
If you want to give your facility a new look and improve its safety, contact Reliance Concrete Polishing today. We guarantee to enhance the durability and resistance of your warehouse or distribution center floors without compromising quality. Follow these steps to get started:
Step 1:
Contact us for a free consultation
Step 2:
Let our professionals evaluate your flooring needs. We'll provide you with an estimate of the project cost and work timeline.
Step 3:
Get your floors polished and enjoy the results!
Get An Easy -to-Maintain and Stylish Floor
If you need a reliable and cost-effective solution for your warehouse or distribution center flooring, look no further than Reliance Concrete Polishing! We offer professional concrete polishing services in Massachusetts and guarantee you high-quality results. 
Avoid working with unreliable and inexperienced contractors who will not be able to deliver the results you desire. With us, you won't have to worry about interrupting your daily operations or damaging your floors. Get in touch with us today to find out more about our services!