What Makes Us Your Best Ally In Enhancing Your Floors?
We are highly experienced, knowledgeable, and reliable in our concrete polishing services. Our team of qualified professionals has the experience to ensure that your vision for finished concrete floors is brought to life. We work closely with you to design a beautiful flooring solution that fits your needs. When it comes to providing excellent service, we guarantee customer satisfaction.
We understand that a smooth and glossy finish can add value to your property, so we take all necessary steps to ensure it looks perfect. With our cutting-edge technology, you can rest assured that the finished product will be of the highest standard.
Perks Of Getting Your Concrete Floors Polished
Besides enhancing the look of your property, other benefits come with getting your concrete floors polished. These include:
Hygienic:

Providing a safe and sanitary environment as polishing seals cracks and edges, decreasing the risk of slipping or tripping.

Little Maintenance:

It doesn't require regular maintenance as it is highly durable and resistant to scratches and external conditions.

Eco- friendly:

It helps the environment as it does not require chemicals or harsh cleaning agents and minimizes dust mites.

Shiny:

Polished concrete floors reflect natural and artificial light, creating a bright atmosphere.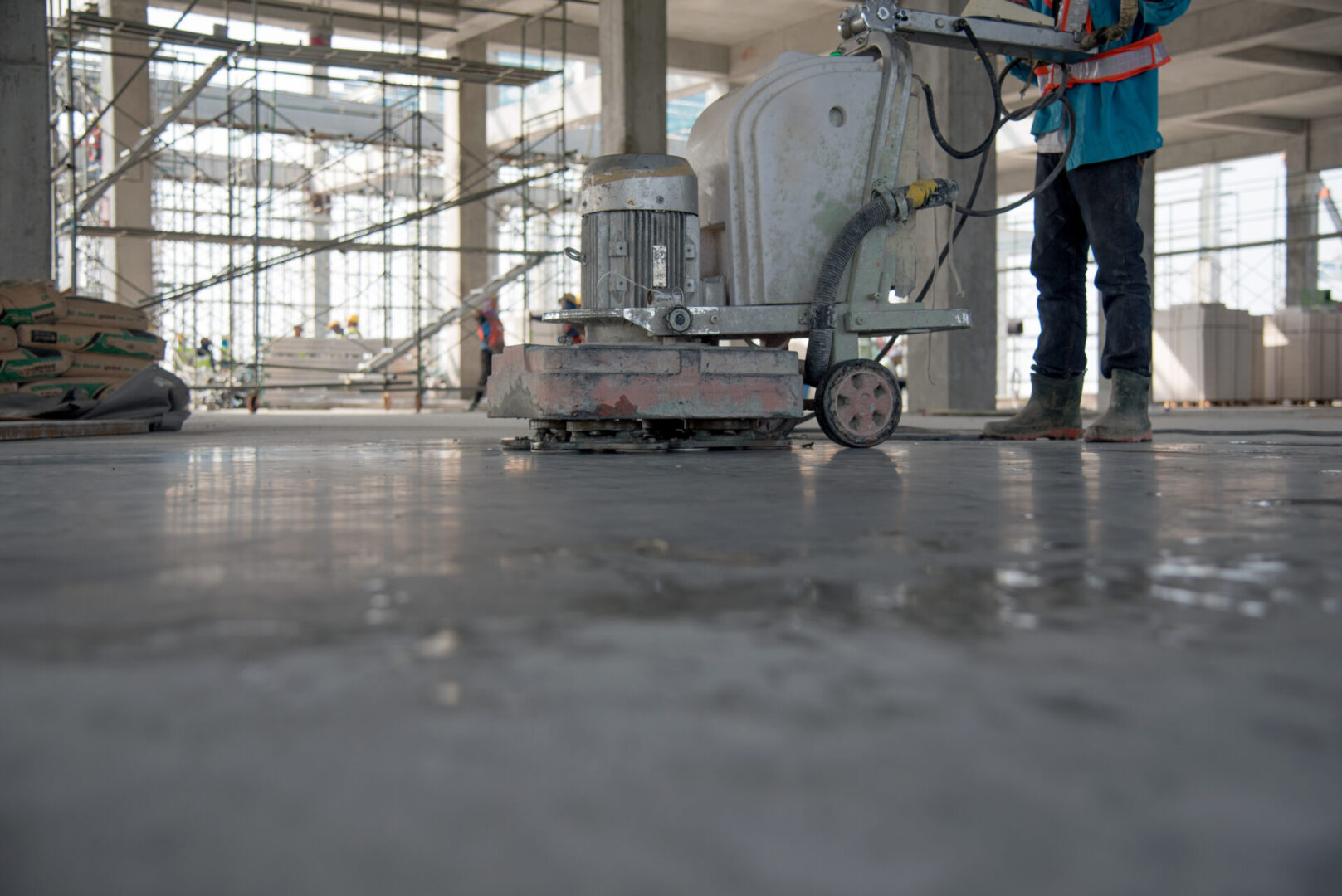 Looking For A Reliable Flooring Solution? Call The Experts Now!
Enhance The Look Of Your Office With Polished Concrete Floors
If you want to improve your office's overall appearance, turn to Reliance Concrete Polishing. We provide high-quality concrete polishing services that will bring out the best in your property. Our team of experienced professionals can help you transform any space into a modern and inviting atmosphere. 
Avoid working with inexperienced contractors, who will only damage your floors, decrease their value and cause more problems in the long run. Contact us instead, and let us help you make your property the envy of the neighborhood.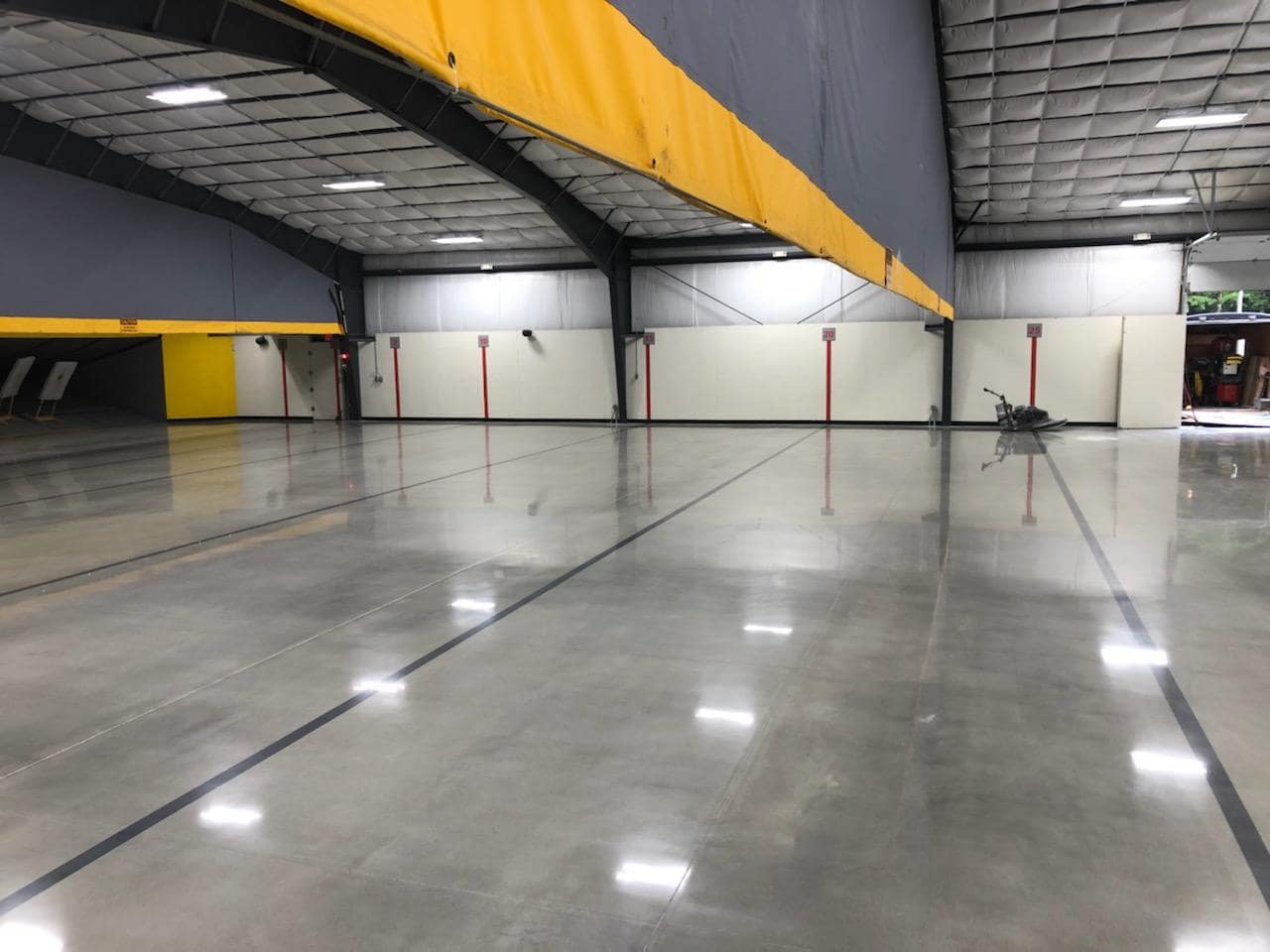 Get To Know What Our Customers Think About Us
Kirk Angell
March 10, 2023
Brent and his team went above and beyond the call of duty! Absolute professionals with quality work and awesome communication. I had a few questions along the way and his team was helpful and informative. They did a tremendous job grinding an polishing our concrete floors. Absolutely recommend using them for your concrete polishing needs!
James Hart
December 2, 2022
Great communication and attention to detail. Reliance is making my dream shop a reality.
Julie Parsons
June 28, 2022
Brent and his team did a fantastic job taking up the old tile and carpet to give us a beautiful new look at Hogan Eye Associates. They were a pleasure to work with start to finish. The polished concrete floors have a rustic contemporary elegant look. We love it.
Jamie Nelson
October 16, 2021
Reliance did a great job grinding and polishing about 9,500sqft of concrete floor. The team was timely, flexible and good at communicating. We are very happy with the outcome and would use them again in the future.
Kevin Courtney
October 13, 2021
Brent and his team are awesome!!! They arrived when they said they would. Completed the job on time and on budget. Floor turned out better than anticipated. Will defiantly be using Brent and his team again
john mahoney
October 7, 2021
Brent is hands down the most knowledgeable person I spoke to about our job (and concrete in general) and what needed to be done. He was super responsive to my inquiry and when hired met all the time lines and goals we discussed while on budget! His team is hard working, polite and skilled at their jobs. I would highly recommend doing business with Reliance/Brent. I will certainly use them again in the future.
Steve Butler
October 7, 2021
I can't thank Brent and his team enough for all the hard work that they did. The floor looks amazing. I also very much appreciate the time the team took to just stop and talk with me when I have questions or just to catch up on where things were at. I also appreciated the advice I got for taking care of the floor. What type of machines and or the type of soap to use. Thanks again for all you guys do. May God bless you and your team.
David Cloyd
September 1, 2021
Brent and his team did an amazing job grinding and then sealing a significant number of concrete walkways in our condo community here on the north shore of Boston. If you have failing concrete I would definitely give Brent a call. Could not be more pleased with all aspects of the work he did for us.
Brent and his team did a fantastic job. We had recently removed asbestos tile and mastic from a concrete slab poured in 1947. Brent walked us through how to think about polishing the slab as opposed to other approaches and what we might expect. He helped us through the color sampling process to pick an appropriate hue for our application. He and his team arrived when they said they would and charged what they quoted, even though our floor required some extra passes with the polishing steps. I highly recommend working with Reliance.