Concrete Floor Polishing Contractors in New Hampshire
As one of the leading New Hampshire concrete floor polishing companies, at Reliance Concrete Polishing, making your floors beautiful and durable is our specialty. Whether you need a surface ground down, a floor polished, or existing flooring removed, our talented staff possesses the knowledge and skills to complete your project. By using the best equipment in the industry, we are able to offer virtually chemical and dust-free services. Count on us to provide you with a customized project plan.
As a leading concrete polishing contractor in New Hampshire, Reliance Concrete Polishing has specialized equipment and the expertise to handle an array of challenges. Our fleet of electric, hydraulic, and low-emission (Tier 4) machines is designed for working with minimal disruptions to surrounding areas, which allows you to keep your business running.

All The Major Cities In New Hampshire
The Benefits of Concrete Floor Polishing
Your concrete slab is designed for and exposed to constant use. Depending on the type of space - industrial, warehouse, office, airplane hangar, retail space or restaurant, or that large garage showcasing your vintage car collection, the wear, and tear of your floor can come from foot traffic, heavy equipment, or a combination. Commercial concrete polishing ensures a number of benefits.
Low Cost of Maintenance
Polished concrete offers lower long-term costs and minimal maintenance. Regular cleaning and an occasional burnish will keep your polished floor looking great for years. And, polished concrete resists scratches, scuffs and has a harder surface than traditional concrete.
Increased Cleanliness
The concrete polishing process hardens the surface of the slab, making it easier to clean up most substances, including dust and other allergens.
Improved Appearance
Appearance matters. While many people think that concrete is only gray, a variety of stain colors can be applied to get a personalized effect. Company logos or specialty stencils are also available.
Concrete floor grinding is the first step to a polished look. Concrete grinding contractors use an abrasive tool to reveal a smooth finish in the floor and prepare it for the polishing step. A polished concrete floor is achieved with higher grit diamond-embedded pucks/pads, after the application of a water-soluble densifier. A protectant is applied and burnished into the slab and the final result is a floor that is shiny and durable.
The durability of a polished concrete floor is unmatched. A polished concrete floor can withstand even the toughest traffic and add years to the life of the floor. They are resistant to wear, dust, scuffs (such as forklift tires), water, abrasion, and heat. Polished concrete floors are perfect in new or old construction for manufacturing plants, warehouses, factories, showrooms, retail, and industrial environments.
Though polished concrete's unique shine and appearance make it look quite slippery, it is no more slippery than any normal clean, dry concrete surface. Polished concrete tends to be more slip-resistant than polished stone floors and anti-slip conditioners can be applied if extra protection is desired. These conditioners have additives that aid in the improvement of traction and make wet surfaces safer. Although they require reapplication over time they require no additional maintenance.
New Hampshire Flooring Removal Contractors
Dedicated to protecting what matters most to your business, our team uses the most advanced technology in the industry to prepare your floors faster and cleaner. Not only do we remove tile, carpet, hardwood flooring, and more, but we also take the time to remove all adhesive materials.
Commercial Floor Removal
Our services can be scheduled to minimize disruptions to your business.
Industrial Floor Removal
Our team provides speedy service and superior quality work.
We offer flooring removal service, including ceramic tile, for commercial and industrial projects. We also provide tile removal with containment for occupied spaces.

Surface Prep in New Hampshire
We concentrate on surface preparation because a properly prepared slab is key to the success of your new floor. Whether you are installing a new floor covering or a polished concrete finish, a clean surface is crucial for long-lasting results.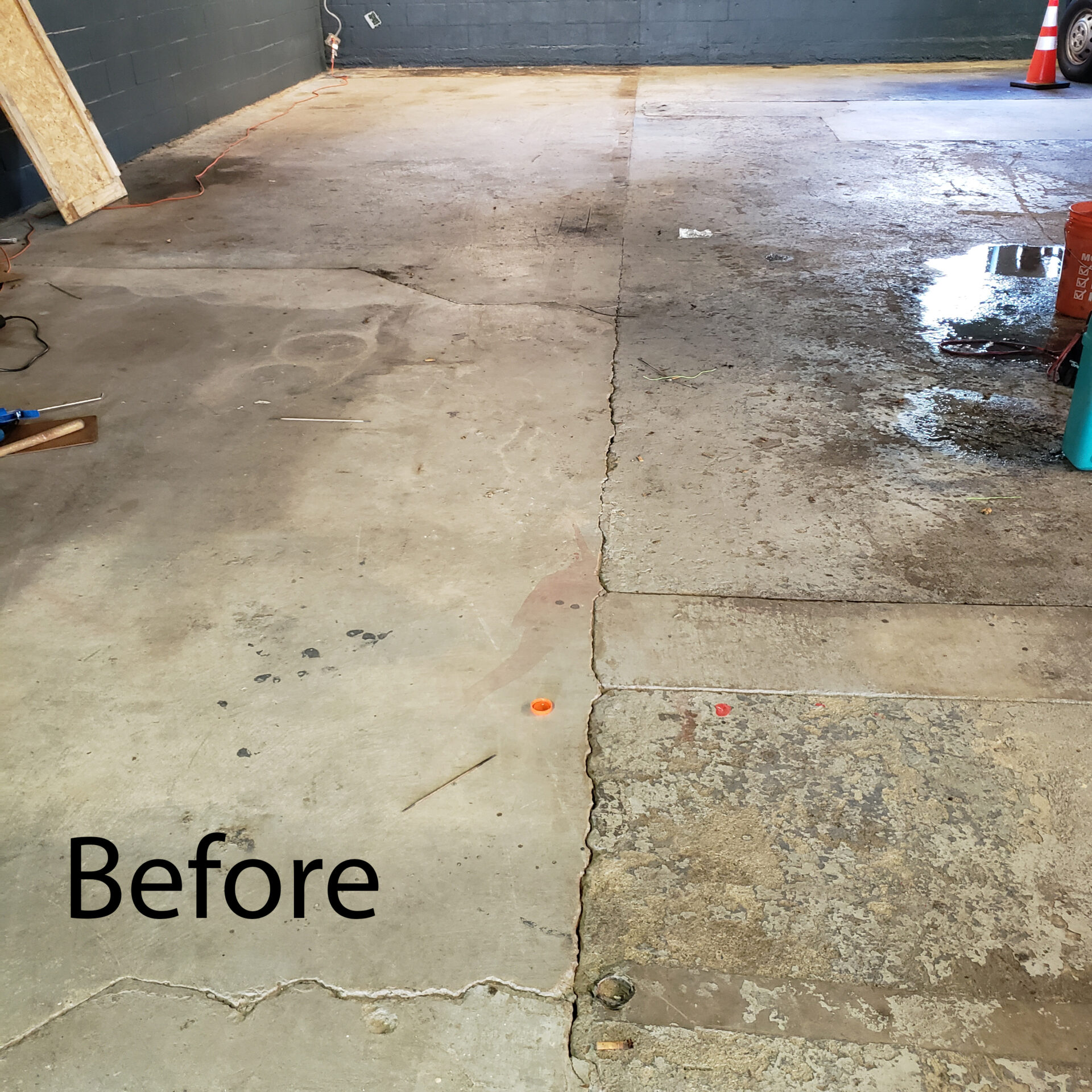 We know how to work in occupied spaces. Some of the places we work include offices, restaurants, schools, retail, hospitals, and manufacturing/industrial facilities, and warehouses. In order to keep disruptions to your business at a minimum, flexible scheduling can be arranged.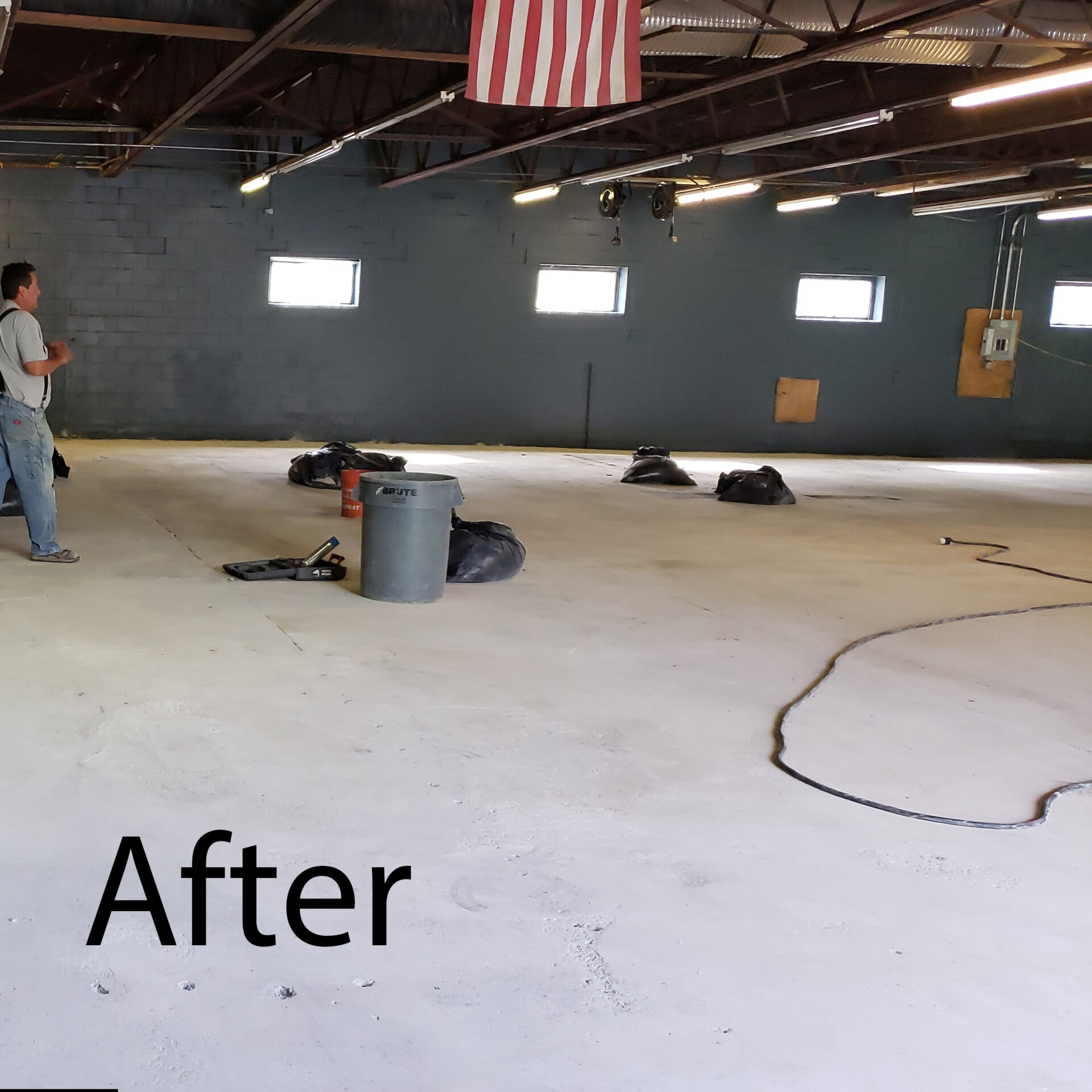 If you want some of the best services and products for concrete floor polishing, contact Reliance Concrete Polishing today to discuss your needs, and one of our experts will be able to provide immediate assistance. As leading concrete floor polishers in New Hampshire, we can help you make the process simple and efficient from start to completion. We have all of the equipment and resources required to cover every aspect of your projects, providing you with the perfect solution.
Let's Get Down To Business