5 Main Reasons To Get Professional Concrete Polishing Services
At Reliance Concrete Polishing, we care about our clients and we strive to provide professional and expert advice to help you maintain your business' safety and value. So if you want to create flawless concrete floor finishes, here are 5 reasons why you should invest in our professional services:
Improve safety -

Polished concrete floors

reduce the risk of slips and fall, creating a safer environment for employees and customers.

Increase aesthetics -

A polished concrete floor will give your business space a modern feel while enhancing its aesthetic appeal.

Reduce maintenance costs -

Polished concrete floors are easy to clean and maintain, saving you time and money in the long run.

Increase durability -

Polished concrete floors are stronger and more durable than other types of flooring, making them a great choice for businesses with high foot traffic.

Positive environmental impact -

Polishing concrete helps reduce your business's environmental footprint by eliminating the need for additional flooring materials.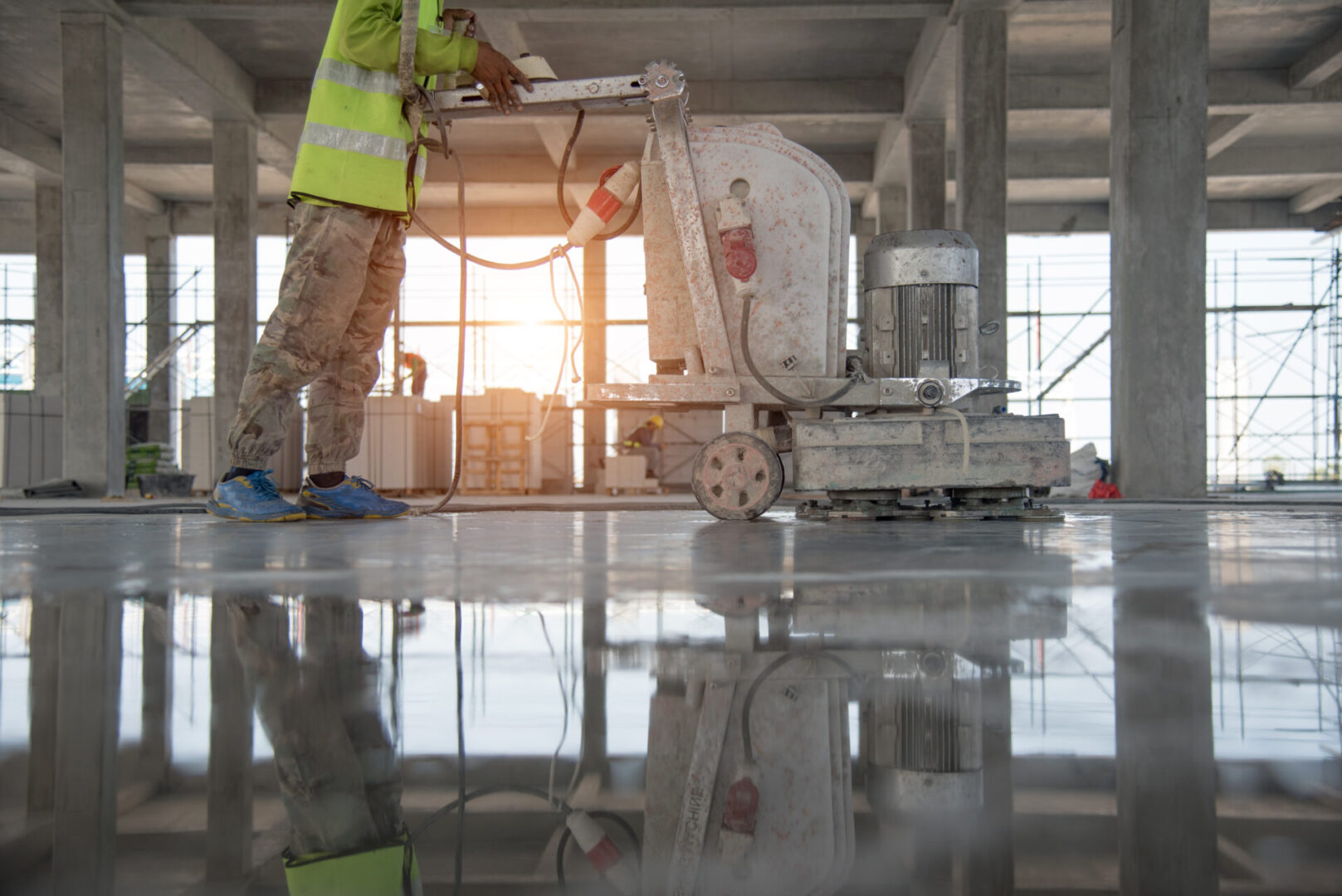 What To Expect From Working With Professionals?
At Reliance Concrete Polishing, we understand that each business has its own needs and budgets for concrete polishing services. That's why we work closely with you to customize a plan that meets your requirements and budget while creating the best possible outcome. 
We will guide you through the process, from choosing the appropriate finish to preparing the concrete and providing post-installation support. With our help, your business will have safe and beautiful floors without worrying about scams, poor results or hidden fees.
How Does The Concrete Polishing Installation Process Work?
The installation process begins with an assessment of your current concrete floor. During this step, we will inspect the surface to determine if any repairs or treatments are necessary before starting the polishing process. Once we clearly understand what needs to be done, we will begin preparing and cleaning the floor. 
That involves grinding away any imperfections and applying the appropriate sealers and coatings. Finally, we will use specialized equipment to polish the surface until it meets your expectations. Once complete, you can enjoy the results of perfectly polished concrete floors!
Avoid The Hassle & Let The Professionals Handle It
At Reliance Concrete Polishing, we understand that running a business can be  exhausting. So, let us take care of all the processes and get the job done right! You shouldn't be worrying about the concrete polishing work while managing a business. We are here to provide you with tailored services and help you get the perfect floors that will make your business shine!
With our years of experience, you can be sure that your project will be completed to the highest standards.. You deserve reliable services and top-notch results without worrying about interrupting your daily operations. Get in touch with us today to get a free quote!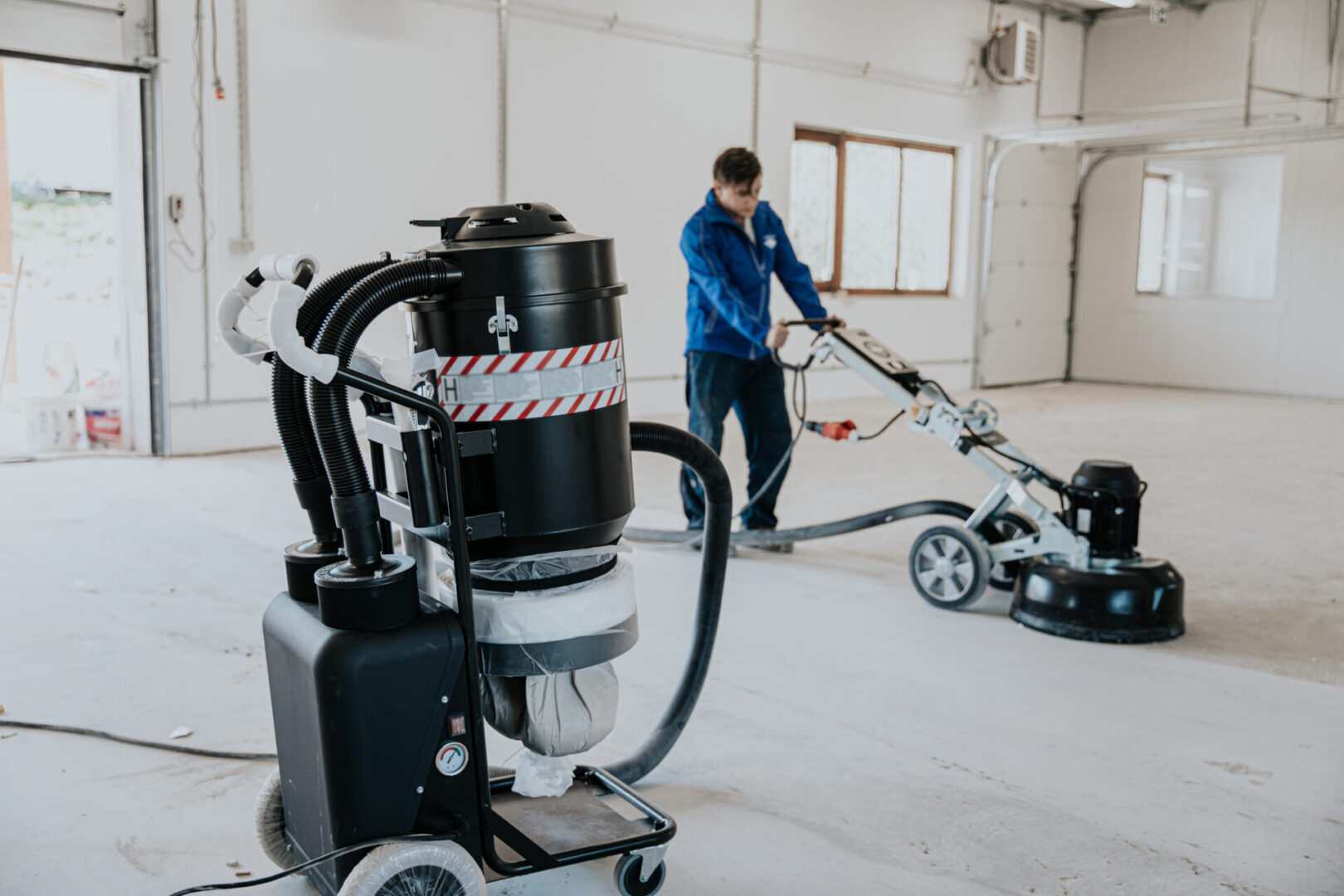 Get To Know What Our Customers Think About Us
Kirk Angell
March 10, 2023
Brent and his team went above and beyond the call of duty! Absolute professionals with quality work and awesome communication. I had a few questions along the way and his team was helpful and informative. They did a tremendous job grinding an polishing our concrete floors. Absolutely recommend using them for your concrete polishing needs!
James Hart
December 2, 2022
Great communication and attention to detail. Reliance is making my dream shop a reality.
Julie Parsons
June 28, 2022
Brent and his team did a fantastic job taking up the old tile and carpet to give us a beautiful new look at Hogan Eye Associates. They were a pleasure to work with start to finish. The polished concrete floors have a rustic contemporary elegant look. We love it.
Jamie Nelson
October 16, 2021
Reliance did a great job grinding and polishing about 9,500sqft of concrete floor. The team was timely, flexible and good at communicating. We are very happy with the outcome and would use them again in the future.
Kevin Courtney
October 13, 2021
Brent and his team are awesome!!! They arrived when they said they would. Completed the job on time and on budget. Floor turned out better than anticipated. Will defiantly be using Brent and his team again
john mahoney
October 7, 2021
Brent is hands down the most knowledgeable person I spoke to about our job (and concrete in general) and what needed to be done. He was super responsive to my inquiry and when hired met all the time lines and goals we discussed while on budget! His team is hard working, polite and skilled at their jobs. I would highly recommend doing business with Reliance/Brent. I will certainly use them again in the future.
Steve Butler
October 7, 2021
I can't thank Brent and his team enough for all the hard work that they did. The floor looks amazing. I also very much appreciate the time the team took to just stop and talk with me when I have questions or just to catch up on where things were at. I also appreciated the advice I got for taking care of the floor. What type of machines and or the type of soap to use. Thanks again for all you guys do. May God bless you and your team.
David Cloyd
September 1, 2021
Brent and his team did an amazing job grinding and then sealing a significant number of concrete walkways in our condo community here on the north shore of Boston. If you have failing concrete I would definitely give Brent a call. Could not be more pleased with all aspects of the work he did for us.
Brent and his team did a fantastic job. We had recently removed asbestos tile and mastic from a concrete slab poured in 1947. Brent walked us through how to think about polishing the slab as opposed to other approaches and what we might expect. He helped us through the color sampling process to pick an appropriate hue for our application. He and his team arrived when they said they would and charged what they quoted, even though our floor required some extra passes with the polishing steps. I highly recommend working with Reliance.