Concrete Polishing For Retail Stores & Showrooms
Who doesn't feel attracted to a well-maintained storefront or showroom? Concrete polishing is becoming an increasingly popular choice for retail stores and showrooms, as it provides a visually appealing floor that is durable and low maintenance. The sleek, glossy finish of polished concrete can give any retail space an inviting ambiance that customers will remember. It is also highly customizable, allowing store owners to select the right type and color  to fit their brand image.
Do you want to make your store stand out from others? Reliance Concrete Polishing can help you get a glossy finish that reflects light in an eye-catching way and draw customers' attention. We understand the relevance of creating an aesthetically pleasing environment. That is why we aim for unique and innovative solutions for your retail needs. Avoid having a negative customer experience due to a dull floor. You deserve customized finishes that will enhance your showroom or storefront without a hassle.
4 Main Reasons Why You Should Work With Professionals Like Us
We understand the importance of customer perception and brand image. That is why we offer concrete polishing services tailored to your needs and expectations, and our team of experienced technicians will ensure the highest level of quality workmanship. Some of the perks of working with Reliance Concrete Polishing are:
Equipment and Technology:

We are equipped with the latest technology for polished concrete flooring systems. That ensures a smooth, glossy finish that won't chip or flake over time.

Cost-Effective:

Polished

concrete

floors

are more affordable than traditional flooring options such as wood, tile, and marble.

Long Lasting:

A well-altered floor from Reliance Concrete Polishing can last decades with proper maintenance.

Professional Customer Service:

Our team is committed to providing outstanding service while meeting your needs and expectations.
You're Three Steps Away From Getting A Polished Concrete Floor
Consultation:

Our team of experts will evaluate your flooring needs to ensure cost-effective solutions for your retail space.

Preparation:

We will prepare the surface for a durable, long-lasting finish.

Installation:

Our technicians will carefully apply the desired finish using the most advanced technology.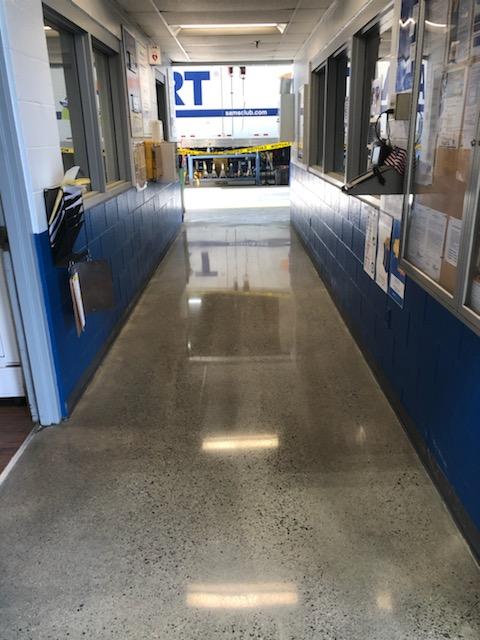 Don't Settle For Less Than Glossy & Attractive Flooring In Your Retail Store!
Forget about boring floors; your customers deserve a unique and inviting environment! Contact Reliance Concrete Polishing today, and get the best flooring services for your retail business. 
With us, you won't have to worry about hidden fees, scams, poor-quality results, or delays. We guarantee a smooth and glossy floor that will last for decades! Get in touch with us today, and request a free quote! You can send us a message for more information and contact details. We look forward to hearing from you soon!